Custom Windings & Wire Assemblies
Manufactured to Your Specs with ISO Certified Quality & Consistency
US Cotronics is the premier manufacturer of custom windings and wire assemblies. As with all of our custom electronics components, our custom windings and assemblies are proudly produced in America with precision ISO 9001:2015 certified quality.
Quality Custom Windings in Whatever Size Wire You Require
Our cutting-edge electronics manufacturing facility is streamlined to produce custom windings in a range of wire gauges at industry-leading turnaround times.
The majority of the windings we produce are wound with wire sizes ranging from 46 AWG to 17 AWG. We also have the ability to wind with heavier or lighter gauge wire as needed if your custom electronics project requires unique specifications.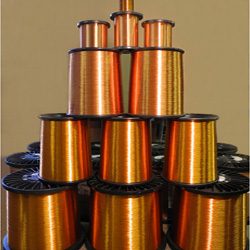 ISO Certified Custom Windings for a Variety of Precision Industries
With over three decades of innovative expertise in the custom electronics industry, US Cotronics is the leading manufacturer of custom windings for a range of advanced industries. Since 1985, our quality electronics shop has produced thousands of windings and custom wire assembly products for a diverse range of applications including defense, agriculture, on-highway and marine.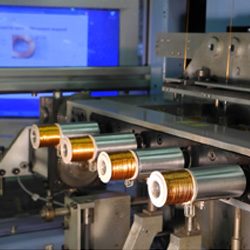 Product Gallery
Take a look at some of the ISO certified custom windings and lead assemblies manufactured by US Cotronics in our product image gallery below.
US Cotronics maintains the highest quality standards and takes great pride in consistently delivering on time. We have consistently shipped over 750,000 products per year at sub 10 ppm quality and greater than 99% on-time delivery.