Our State-of-the-Art Custom Electronics Manufacturing Equipment
At US Cotronics, we utilize a variety of cutting-edge manufacturing equipment to produce your custom windings, wound coil assemblies and other quality electronics products. Our ISO Certified production facility is outfitted with advanced computerized winding machines, including both single-spindle and multi-spindle models, allowing us to provide streamlined wire processing and manufacturing services with minimal lead times.
Some of the Highlights of Our Production Capabilities Include:
Lead Wire Processing and Lead Assemblies
Schleuniger OmniCut 3950
Schleuniger CoaxStrip 5300
Schleuniger Ecostrip 9380
Schleuniger UniStrip 2600
Molex Terminal Presses
AMP Terminal Presses
Panduit Crimp Tools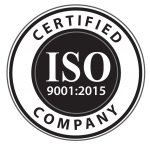 MCS Single-Spindle Single-Axis Computer Winding Machines
MCS Single-Spindle Multi-Axis Computer Winding Machines
MCS Multi-Spindle Multi-Axis Computer Winding Machines
Quality Assurance Equipment
Multimeters
Pull Testers
Micrometers
Calipers
Digital Scales
Hipot Testers
Connector Test Stands
Turns Analyzer
Tension Meters
Additional Assembly Equipment
Ovens
Heat Guns
Sleeving/Tubing Processing Machines
Multiple Soldering Stations
Browse our Equipment Gallery for a look inside our ISO Certified production facility.