Your Experts in Coil Winding and Electro-Mechanical Assembly Services
US Cotronics, founded in 1985, is an ISO 9001:2015 certified manufacturer of high-quality windings and winding assemblies and outsource for cutting, stripping and fabrication of lead wire assemblies and related components.
With in-house technical expertise, current information technology and the latest in winding and wire-stripping equipment, US Cotronics has the resources and commitment to meet your stringent supply-chain requirements.

US Cotronics maintains the highest quality standards and takes great pride in consistently delivering on time. We have consistently shipped over 750,000 products per year at sub 10 ppm quality and greater than 99% on-time delivery.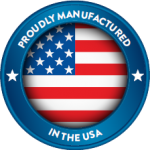 Contact US Cotronics today for all of your coil winding, lead assemblies and electro-mechanical needs!